Kia Soul Greenfield IN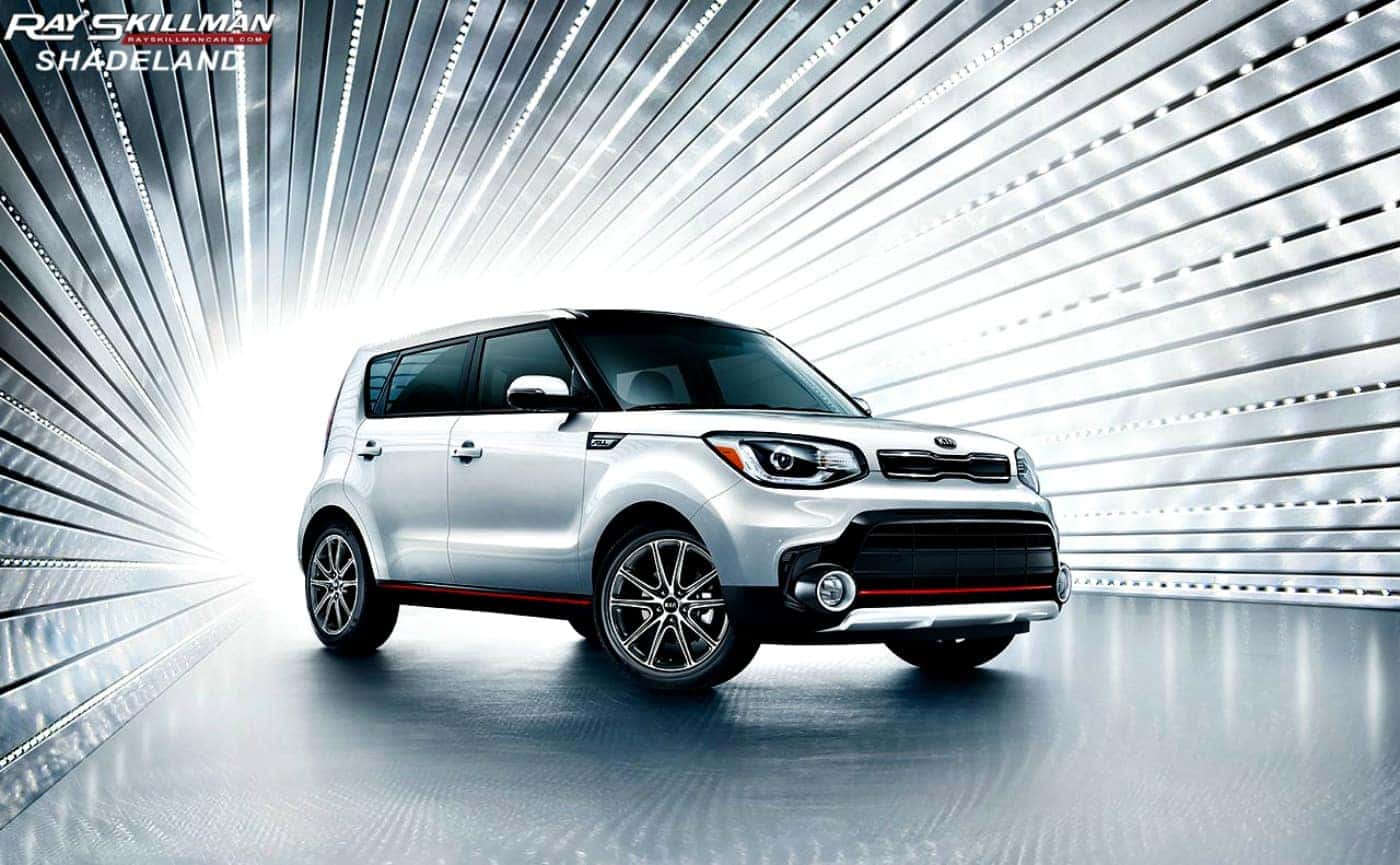 Ray Skillman Shadeland KIA Mitsubishi
You Know It, Now It's Your Turn to Own It
The Kia Soul is a compact crossover that's left quite an impression on drivers since its debut nearly a decade ago. Whether your family laughed together while watching the unforgettable commercials featuring the hamster crew or you're familiar with its sleek boxcar exterior, there are so many more reasons to love and own a Soul. Bring the family down and see the Soul in action at our showroom off of I-465. When you're ready, one of our Ray Skillman Shadeland Kia Mitsubishi sales specialists will be nearby to answer any questions you might have.
Safety on Its Mind
The Soul is crafted with safety features to keep you and your family protected on the busy highways and quiet Indiana country roads. Each Soul can be equipped with Kia Drive Wise, a new technological safety suite of features to keep your family in control on the road. From Lane Departure Warning System to Smart Cruise Control, you'll love knowing your crossover is looking out for you.
When it comes to buckling up for every trip, the Soul comes extra prepared with 3-point seat belts for added security and assurance. And the Soul makes it convenient for you to strap in your kid's child set with the Lower Anchors and Tethers for Children system. You can drive confidently knowing your little one isn't trying to become an escape artist by also activating the rear child-safety door locks.
The Soul has its eye on brake safety and uses Electronic Brake-force Distribution to give you a more consistent braking every time. With its Antilock Braking System, the Soul aims to reduce skidding, so when you drive with caution during wintry road conditions, know that your Soul is too. You should never be worried that your brakes aren't functioning to their full potential, and the Soul alleviates those worries. Test out the safety suite for yourself and schedule your test drive today.
Top Tech You Love
Does your family love to sing along to the radio or your kid's current obsession with a certain Disney movie soundtrack? The Soul has you covered with the Harman/Kardon Premium Audio, so the tunes will sound as crisp and clear as the movies.
If you're someone whose whole life can be managed by your smartphone, then after you drive home the Soul, you'll want to download the free UVO eService app. You'll be able to access 24-hour roadside assistance, stay up to date with maintenance requirements, and even find your parking spot in the crowded mall lot.
Discover Your Soul-Mate
It's no question the Kia Soul is here to stay and become a part of your family. With its affordable price tag and bevy of safety features, this is the perfect car for your family. Once you sit behind the wheel, you'll have an instant connection with the Soul. Just call us, Ray Skillman Shadeland Kia Mitsubishi, your auto matchmaker.

New Soul Greenfield
Ray Skillman Shadeland KIA Mitsubishi has the perfect new Soul for you. Find it here, along with Greenfield's best service and value.

Pre-Owned KIA Greenfield
A fun, ultra-reliable lineup of vehicles like KIA is always in high demand. That's why we also carry an exciting selection of pre-owned models from which to choose.

Incentives and Rebates
Why not enjoy your new KIA along with the Ray Skillman Shadeland KIA Mitsubishi discount? You can have your cake and eat it, too.
Experience the Skillman Difference
Buying a vehicle is a special experience. We understand that this isn't something our customers do every day, which is why we treat every interaction with the respect that it deserves. Ray Skillman has served the Greenfield market for decades because we believe that the community and its people supersede any expectations set by a corporation. This is your community. This is our community. When you are shopping for a new or used car like the KIA Soul, you expect the experience to match the promise, which is why we are open and transparent every step of the way. Below, you will find more information about the new Soul. We hope that you'll contact us and allow us the opportunity to show you why buying from the pros at Ray Skillman Shadeland KIA Mitsubishi, is simply the best decision you can make.
Ray Skillman KIA Sportage
There's more to a vehicle demonstration than picking out colors and taking a test drive. At Ray Skillman Shadeland KIA Mitsubishi, we want you to know everything that's important to you in your next new vehicle. The Soul is uniquely positioned in the Greenfield market to satisfy the needs of practical fun lovers everywhere – the Soul has the proper mixture of exciting performance and comfortable space that's appealing to Greenfield. Our team is here to make sure you're aware of every feature, tip, and maintenance best practice because we take pride in delivering the ultimate shopping experience for our customers. Watch this video to get your engine revving for your new Soul, and then let Ray Skillman take care of the rest.
Attention to detail is important. You won't miss a thing when you shop at Ray Skillman Shadeland KIA Mitsubishi.
---
We know you have many options when it comes to car dealers in the Greenfield area. Our hope is that you will give us the first opportunity to earn your business because of the tremendous experience, great pricing, exciting KIA selection, and our commitment to making your buying experience the most positive one you've ever had when shopping for a vehicle. We stand behind the ideal of delivering the type of respectful engagement that the people of Greenfield deserve. If you give us the first opportunity, you'll see why our customers come back time and time again.
---
WHY RAY SKILLMAN SHADELAND KIA MITSUBISHI?
---
Some dealerships take pride in their sales numbers. Others point to their P&L statements to determine their success. At Ray Skillman Shadeland KIA Mitsubishi, the most important indicator of whether or not we're successfully achieving our goals is when YOU are overwhelmed by our outstanding customer experience. It goes beyond satisfaction. We want you to be ecstatic with the way you were treated and impressed with how easy it was to get the best KIA deal in Indiana. Your opinion is the one that matters to us at Ray Skillman Shadeland KIA Mitsubishi. It's what drives our success.
---
Customers Come First
See What Our Customers Are Saying
---
---
Your KIA Shopping Experience
We hope we've answered most of your questions about why you should consider Ray Skillman Shadeland KIA Mitsubishi as your first choice when shopping for a new or pre-owned KIA model. If you are ready to learn more, please contact us through your preferred method of communication and ask us anything you'd like to know. If you're ready to schedule your test drive, please use the form below. At Ray Skillman Shadeland KIA Mitsubishi, you control your shopping experience. We're here to help facilitate and to be your own personal KIA experts.